Saturday 11th November 2017
(Rain Date 25th November 2017)
Waitara River Seagull Outboard Race, Taranaki, NZ
Proposed Itinerary
We hope to see everyone here by 9:00a.m.
The briefing will commence at 9.30am
The first race will be at 10am then next four races will begin on the hour at 11am 12pm 1pm and 2pm
Two safety boats will be on the river. High tide around midday so there should be plenty of water for all races.
Boats to be numbered so they can be easily read from the riverbank.
There will be free hot drinks available at lunch time and a sav n sauce in
bread available with coin donations appreciated.
The T & C Club on West Quay is making a room available for us to socialise in and buy evening bistro meals.
No BYO.  It is located just down the road from the event. Race results will be announced there.
Overnight camping is permitted on the river bank.  Some handy alternative options include:
* Sunflower Lodge Backpackers NP 0800 422 257
* Audrey's B/B, 8 Sunnyvale St Bell Block ph 06 7552441
* Hideaway Cottage, 231 Henwood Rd Bell Block, ph 06 7551360
* Jenny's B/B 105 Mangati Rd Bell Block, ph 06 755 2046
* Loggers' Retreat, 42 Richmond Rd, ph 06 7543131
* Waitara Marine Park Motorcamp, ph 06 7547121
* Onaero Bay Holiday Park, 0508 ONAERO
* Masonic Hotel, ph 06 7548070
* Sentry Hill Motel (truck stop), 56 Mountain Rd 06 7520696
Registrations of interest contact Jan or Graham Keegan
email seagullparts@xtra.co.nz or phone 06 7544056 or 027 4844301
For photos from 2013 click here
---
Previously
Weekend 12th ~ 13th November 2016
Lake Rotorangi, Taranaki, NZ
Cruise of Lake Rotorangi, (was going to be at Tarawera, but, weather forced this change)
There's a Council campground at the dam with toilets & hot showers.
Extra Notes:
Be sure to bring everything you're likely to need for the weekend (fuel, food, camping supplies etc),as, there's no shops for 30km.
Driving Directions from SH #3
Travelling West: Go thru Patea, pass the departing 100km sign, continue approx 7km, look for the yellow roadsign to Alton & Hurleyville, turn right into Ball Rd.
Travelling East: Pass the Manutahi Pub, continue approx 5km, look for the yellow roadsign to Alton & Hurleyville, turn left into Ball Rd.
Registrations of interest & suggestions
Contact Warren warrenlyn@paradise.net.nz
---
Previously – 13th Sunday November 2016
Swap Meet, BOP VCC Clubrooms, Cliff Road, Tauranga, NZ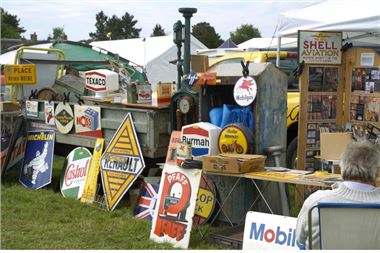 6:30am to 3:00pm at 29 Cliff Road Tauranga
Sellers $15.00 Buyers $5.00 Children Free
ph Colin 07 570 3590 Garry 07 549 5272 for more info
VCC website click here
---
Previously – 13th Sunday November 2016
Waikato VCC Cambridge Swapmeet. NZ
Will be held at Lake Karapiro Domain. From the south travel up SH 1 to Kaiapiro and cross the Dam, turn left and travel 400m to the Domain. From the North SH 1 thru Cambridge Over the Waikato River, Right into Shakespeare St, 8th Left, into Browning St which runs into Maungatautari Rd, travel 6 km to the domain. Organised by Waikato Branch VCC & Waikato Vintage Tractor & Machinery Club.
Enquiries to Reece Burnett ph 07 856 5287 or George Gardner ph 07 839 1822
VCC website click here<
---
 Click Here for Events Calendar December
---