Sat 3rd & Sun 4th March, 2018
Nelson Lakes Antique & Classic Boat Show, &
Seagull Outboard Race Lake Rotoiti South. NZ
Contact the Nelson Information Centre Phone Peter Rainey 03 545 6591, or, 021747383
Email pbrain@xtra.co.nz website www.nzclassicboats.com
For Lakeside Motorcamp Accommodation; Depatment of Conservation Nelson Lakes Visitor Centre
Ph 03 521 1806 Fx 03 521 1896 Email nelsonlakesvc@doc.govt.nz Website www.doc.govt.nz
Photos from 2015
Video of the 2015 Event
---
 

10th -12th March 2018


Geelong Wooden Boat Festival, Aust.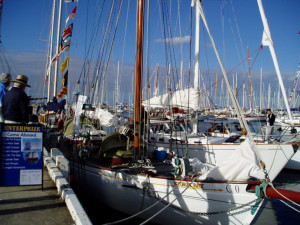 We are pleased to announce our key note speaker for the festival is Mr Ian Smith, President of the Australian Historical Skiff Association and author of the book "The Open Boat – The Australian 18 Footer Origin, Evolution and Construction" to be released in February 2017
Historically the British Seagull Owners Group have had a stand. Contact Mark email: buz_zook@hotmail.com
For the website click here
Facebook Page click here
---
Easter Weekend 30th March – 2nd April 2018
The Great Annual British Seagull Waikato River Regatta. NZ

The Longest Seagull Outboard Regatta in the World.
Every Easter from Karapiro to the Tasman Sea 142km (76Nm) over two days.
Full details here for the Waikato Regatta
History – Way back in 1985 several locals from the Hoods Landing Delta Swamp couldn't agree on who had the fastest Seagull Outboard. So it was decided that a race was the only way to settle the debate. That original race started from the the Karapiro dam & finished at the Tasman Sea. That inaugural trip took 4 days to complete, & it's unclear who the winner was. The trip is now an annual voyage. It's enjoyed a continuous history of community support. This family event has the main emphasis is on finishing & having lots of fun.
View photos from 2016 thanks to Cam
Visit the new Facebook page of this Waikato Regatta
View video of the custom 2 cylinder Thanks to Nina
Contact email sandspitmotor@xtra.co.nz
---
 Click Here for Events Calendar April
---