2nd Saturday November 2013
Grafton Jacaranda Festival Wooden Boat Display. Grafton. Aust.
8am – 4pm: Display of wooden boats for the public at Corcoran Park
Gold coin donation for entry by public. Toilets & food available onsite.
Also on display will be blacksmith & woodwork displays, stationary motors, model boats, fly casting tuition by Big River Bass Fly Fishing Club, vintage outboard motors, nautical knot display & vendors. Proudly brought to you by the Jacaranda Festival Committee
Contacts
Gregg Spies: 0439 643 125 or 02 6649 7519 (wk)
Dianne Spies: 0409 719 815 or 02 6642 2272 (ah)
For the Jacaranda Festival website click here
For the event schedule click here
—————————————————————————————————–
9th Saturday November 2013
Northern Wairoa Boating Club Seagull Race. NZ
The Northern Wairoa Boating Club is hosting a seagull outboard race,
plus there will be a section for other outboards up to 5 h.p.
From Ruawai to Dargaville.
We are starting scrutineering at 12 noon at Ruawai
race starting at 1 P.M.
We will have prize giving and dinner (for $15 per person) at our Dargaville club rooms at 6 P.M.
Followed by a $10,000 fire works display by the Dargaville Promotion Society and then a live band.
Entry to the race is $10 per boat for up to 2 people and $5 per person above that with a maximum of 4 people.
Rules;
* Maritime rules apply and the boat must be seaworthy.
* They must be equipped with a bailer, paddle, life jackets (to be worn at all times by everyone on board),
* boat name displayed,
* a 10 metre rope with a buoy attached and
* any one under 15 must be accompanied by an adult.
Notes;
The club reserves the right to cancel the race for any reason but prize giving e.t.c. will go ahead regardless with prizes drawn.
As the fire works display is not under our supervision we can not guarantee they will go ahead.
The club will provide support vessels.
If you have any further questions please do not hesitate to contact
Kelly Hansen N.W.B.C. Commodore kelly.hansen@slingshot.co.nz
For discussion on this event click here
Followup;
Hi Seagullers… November 9th  I was at Ruawai for the start of the Northern Wairoa Boat Club Seagull Race, the background for this event was it went into recess  due to lack of support and the Boating Club is trying to resurrect the event under a different format, Kelly Hansen [Commodore] and a willing band of his committee and supporters were at the ramp to start 6 boats for the 15 mile trip up the river to Dargaville and the finish at the Wairoa Boat Club.
Paul Gilchrist, Bob Hogg, myself, a couple of Seagull Dargavillians who I didnt get a chance to meet and Bayden Curel in his 2 man crewed 5 hp Suzuki powered tinny [WBCC have a section for 5hp powered dinghies also], accompanied by 3 support boats we set off, with Paul Gilchrist leading the way, the Wairoa river is wide and flows upside down with back eddies and river currents similar to the Waikato, until the tide turns then you have still water and eventually tidal assist, the weather was blustery standing an 18in chop, so an open boat such as "Mankamp" shipped a reasonable amount of spray on each hit, much to the concern of the crew who bailed every drop,  Max the dog shivered for the whole journey whilst wrapped in my oilskin,…. dont worry about the wet skipper left to brave the elements, dogs rate higher in the pecking order in this house .
Bob Hogg went straight for the lee shore looking for smooth water while I followed Paul point to point not worrying about the possibility of  sandbars as you would never see them anyway, while Bayden  and the other 2 local boats were slowly left behind, at about the half way mark I noticed I was making ground and  closing in on Paul until finally overtaking him, sensing victory we headed to the inside looking for smooth water and current assist, not to be… Paul repaired his problem and got on with the job .. a crew with the right attitude would have abandoned ship along with the dog at this point to lighten the load, but that was not to be, Paul edged by to claim victory.
The reception at Wairoa Boat Club was astounding, pulling into the ramp at the Boat Club we were invited in for homemade scones, choc eclairs, piklets, carrot cake, sandwiches and hot and cold drinks, when all competitors had arrived Commodore Kelly welcomed all.
The Northern Wairoa Boat Club facility is a tribute to its past and present members, located on the bank of the Wairoa River the clubhouse is surrounded by spacious decks leading down to a floating dock, spending  the afternoon enjoying a few bevies and talking to members,who were keen to expand and revitalise the event…… 5pm  the kitchen opened and the tastiest and best value hamburgers and steaks were available .. tell me where can you get a handle and a bacon egg burger and chips for under $12 00.
After prizegiving I folded the boat up, loaded the non wet crew and the non shivering dog into the truck and set off for home, only to do it all again this time at Waitara this weekend 23rd Nov, where all competitors  can all expect "white bait fritters a la Keagan" on arrival… cheers JC
—————————————————————————————————–
10th Sunday November 2013
Swap Meet, BOP VCC Clubrooms, Cliff Road, Tauranga, NZ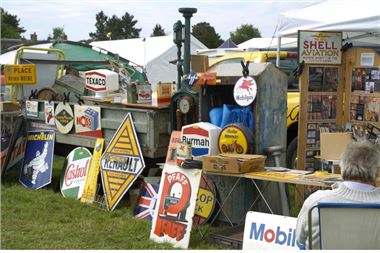 The swap meet starts at 6:30am. Sellers $15. Buyers $5 (children free).
VCC website click here
Contact bayofplenty@vcc.org.nz or
Phone Colin on 07 570 3590 or Garry on 07 549 5272 for more info.
—————————————————————————————————–
17th Sunday November 2013
Waikato VCC Cambridge Swapmeet. NZ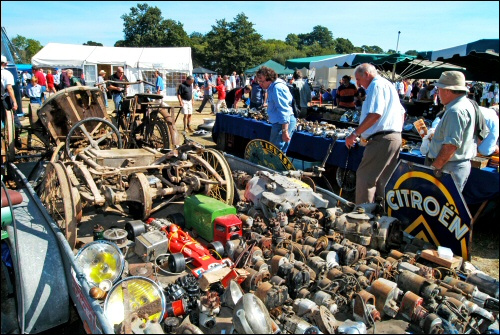 Cambridge Racecourse gates open at 7:00 am
Off State Highway 1B (Victoria St) into Taylor St, Gateway on Hannon Road
Organised by Waikato Branch VCC & Waikato Vintage Tractor & Machinery Club
Enquiries to Reece Burnett ph 07 856 5287 or George Gardner ph 07 839 1822
VCC website click here
—————————————————————————————————–
Saturday 23rd November 2013
Waitara River Seagull Outboard Race, Taranaki, NZ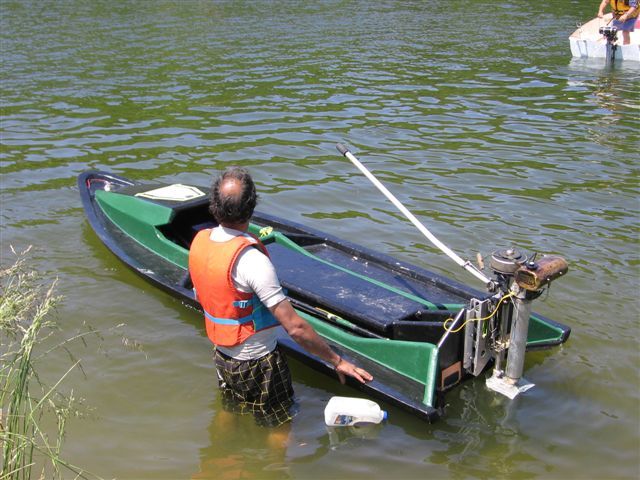 Starting at 11:00 noon thru to around 4:00pm
We are hoping to have 5 races during the day. High tide 2:00pm. Camping available at Marine Park Campground Waitara ph 067547121, Onaero Bay Camp (just north of Waitara) ph 067523643, or in Simply Seagulls yard 14 West Quay, or over the stop bank beside the boat ramp, where we will have a portable toilet. There may be one or two rooms at the Masonic Hotel in Waitara available or Motels at Inglewood, Onaero, Urenui or New Plymouth. A free sausage sizzle will be available to competitors and crew for lunch at 12:00 on Saturday. Also, A BBQ will be available for you to cook your own food for the weekend, bring or buy your food on the day, the local supermarket will be open
Registrations of interest contact Jan or Graham Ph 06 7544056 or Mb 027 4844301 email seagullparts@xtra.co.nz
For discussions about 2013 Click Here
Follow up 2013
Hi Seagullers, Another very successful day in Waitara, the day was a "ripper" with many old farts ending up with reddened solar panels, those with hair and hats faired a little better, what a great venue for a day event. Thanks to all who came and joined us on our fun day, you are the ones that make it all worth while. This year Graham was unable to take the boat out so our grandson Jamie stepped up and competed in his place. Thanks to all who helped us getting everything ready especially family, local friends and Paul who came and stayed to help out. Also thanks to Gavin and Judy Fabish (THE NAKI) boat, who kindly donated the prizes for placings, and worked tirelessly for us. We really appreciated it. Jan & Graham Simply Seagulls
Here are the overall results.
Sprint race 1st Andy and Holly Murray, 2nd Gavin Fabish, 3rd John Leith.
Overall winners for the next three races were:
4.5 h.p. 1st J.C. , 2nd equalPaul Gilchrist, Gavin Fabish, Jamie Carr, and Tony Kunac, 3rd Mark McMurtry
2 up. 1st equal Les & John (Auckland) and Gary & Ben Fitzgibbon (Taranaki), 2nd The Hollins family (Lichfield), 3rd equal Dave & Mini (Taranaki) and Morry and crew (Taranaki)
Forty series 2 to 3 h.p. 1st Peter Valler (auckland) 2nd John Leith (Taranaki) 3rd Wayne Birdling (Taranaki)
For photos from 2013 click here
—————————————————————————————————–
Previously, November 2012
Lake Waihola Regatta & Lakeside Picnic NZ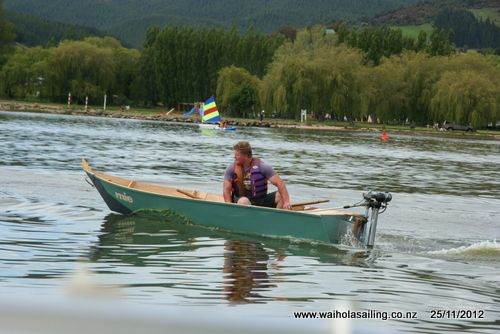 Waihola Yacht Club 11 A.M. start
Families and children very welcome Plenty of boat races, fun for all BBQ and kitchen facilities available, bring your own food SAFETY All participants are to wear LIFE JACKETS when aboard boats. Boats to carry oars and a throw rope.
Further Enquiries Contact Grant Jefcoate 03 4487028 jefcoate@clear.net.nz
Photos from 2012 click here
Lake Waihola Yacht Club website click here
————————————————————————————–
Check out the International Seagull Outboard Forum.
You can talk about Seagull events, &, ask questions, &, showcase your current projects.
This has been created in response to your many requests, in particular, from NZ & Australia.
Click here or on the image below.
—————————————————————————————————–
Click Here for Events Calendar December
—————————————————————————————————–