Weekend 9th & 10th May 2015
Bribie Island Classic Boat Regatta, Qld, Aust.
This is a wonderful opportunity for you to see classic style boats, bay cruisers, sailing dinghies and timber boats. They present a rare spectacle on Bribie's waterways. Entry is open to all old and new classic and timber boat owners. Come along for a great day, "Just messing about in boats."
Contact – Paul Bird (0417 078 129)  or Doug Wilson (0407 118 904)
Club website Click Here
—————————————————————————————————–
Queen's Birthday Weekend, Sat 30th May ~ Mon 1st June 2015
Lower Wanganui River. NZ.
A spectacular scenic trip down the Wanganui River.
Starting at Jerusalem. Ending at the motorcamp at Wanganui.
A distance of some 71km (38Nm)
~~Logistical Plan~~
(Subject to changes to suit)
Saturday; arrive at Jerusalem. Unload the boats & overnight camping gear. Next drive vehicle & trailer to the motorcamp. They will provide parking. There's a shuttle van departing at 1:00pm that'll take us from the motorcamp back to Jerusalem. They can take a max of 10x people, so only 1x person from each boat please. You'll need $10 donation per person for the shuttle van service. Camp overnight at Jerusalem.
Sunday; Pack up camp. There'll be an open trailer available to take gear back to the motorcamp. You'll need $5 donation per gearbag for this service. Launching 8:00am. Travel down the river. Stop occasionally to regroup, & for tea breaks, & for points of interest. Arrive at the Wanganui motorcamp late in the day. The boat ramp is right at the motorcamp. Maybe see if we can organise a BBQ or similar. Suggest camping overnight at the motorcamp to support their assistance with parking & such.
Monday; Travel home
Motorcamp website www.wriver.co.nz for accommodation bookings
For land based logistics & registrations of interest contact Rex Email: rexcharlton[at]gmail[dot]com
~~Compulsory Minimum Requirements~~
* Boat having a minimum hull length of, 10ft for one man, &, 12ft for two man.
* Positive buoyancy (perhaps by way of airtight plastic drums)
* Cellphone with texting in a waterproof bag or container.
* Lifejacket for every person on the boat. These MUST be worn, & fit properly
* 2x Outboards each with a starter rope
* Premixed fuel suggest 18-litres
* Towrope 6+m long & anchor
* Bailer & Paddle or Oars
* Basic tools & spark plug & springs
* There must be no drugs or alcohol in the boat or consumed prior
* Commonsense & good seamanship must be used at all times
River level currently click here / River level forecast click here
If the river level is much above 2.0m, then it's too risky & the trip will be cancelled
~~Pilotage Guides~~
(Please note all hazards incl multiple rapids & suggested portage)
Jerusalem to Matahiwi click here
Matahiwi to Atene click here
Atene to Hipango Park click here
Hipango Park to Motorcamp click here
It is the sole responsibility of the skipper to ensure the seaworthiness of his/her boat and the safety of the crew and passengers whether afloat or ashore. It must be the skipper's decision whether or not to undertake voyage having assessed all potential hazards, including the weather conditions, the boat, the risks & nature of the waterway, the experience and competence of skipper & of crew. Nothing done by any co-ordinator or anyone helping with the voyage will relieve the skipper of these responsibilities.
———————————————————————————————————————————————
Previously Weekend May 2014
Bay of Islands Classic Seagull Race. NZ
 The Pier's Classic Boat Racing sat.  A fun family event to encourage classic boat racing.  You will need a Seagull outboard and vessel that is seaworthy & life jackets.
PROGRAM
7.30am onwards gates open on Village Green
9am Briefing
10.30. In water (some people have commented on the slipway used last year – there is also the option of launching in Waitangi and lots of trailer parking there.
11am Race 1 start – to Te Haumi Buoy and back to Paihia (I will let you know the exact distance when they have measured it!)
12.00 2hp of any make or model race – Same course as above.
1.00 Bathtubbers doing their bit at Ti Beach
2.30. Race start from Pier to Haruru Falls and Back.
Entries
At The Pier Cafe & Bar or on the day before 10:30am
EMAIL darryl@almag.co.nz ph 021909038
Facebook Page click here
—————————————————————————————————–
Duck Shooting Season this Month in NZ, so We Need to Think about the Hunters.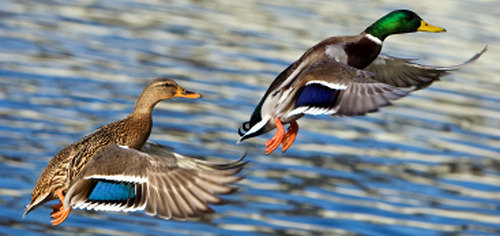 —————————————————————————————————–
Check out the Facebook Page
Photos & Discussion from recent events Click Here
—————————————————————————————————–
Click Here for Events Calendar June
—————————————————————————————————–